Data
Every company has data challenges, easy or complex, big or small. This asks for flexibility and in-depth knowledge of data solutions and techniques. We help to define the data strategy and implement best-fit data solutions.
Being a leader on data services, running projects for and with our clients, we strive to be the best-in-class by delivering high quality, advanced data solutions to help our clients become strong and leading companies.
Valcon combines all we have to offer – Consulting, Data and Technology – in projects. We strive to be a long-term full service partner implementing robust solutions and increasing value for our clients.
Valcon is the benchmark for modern data solutions.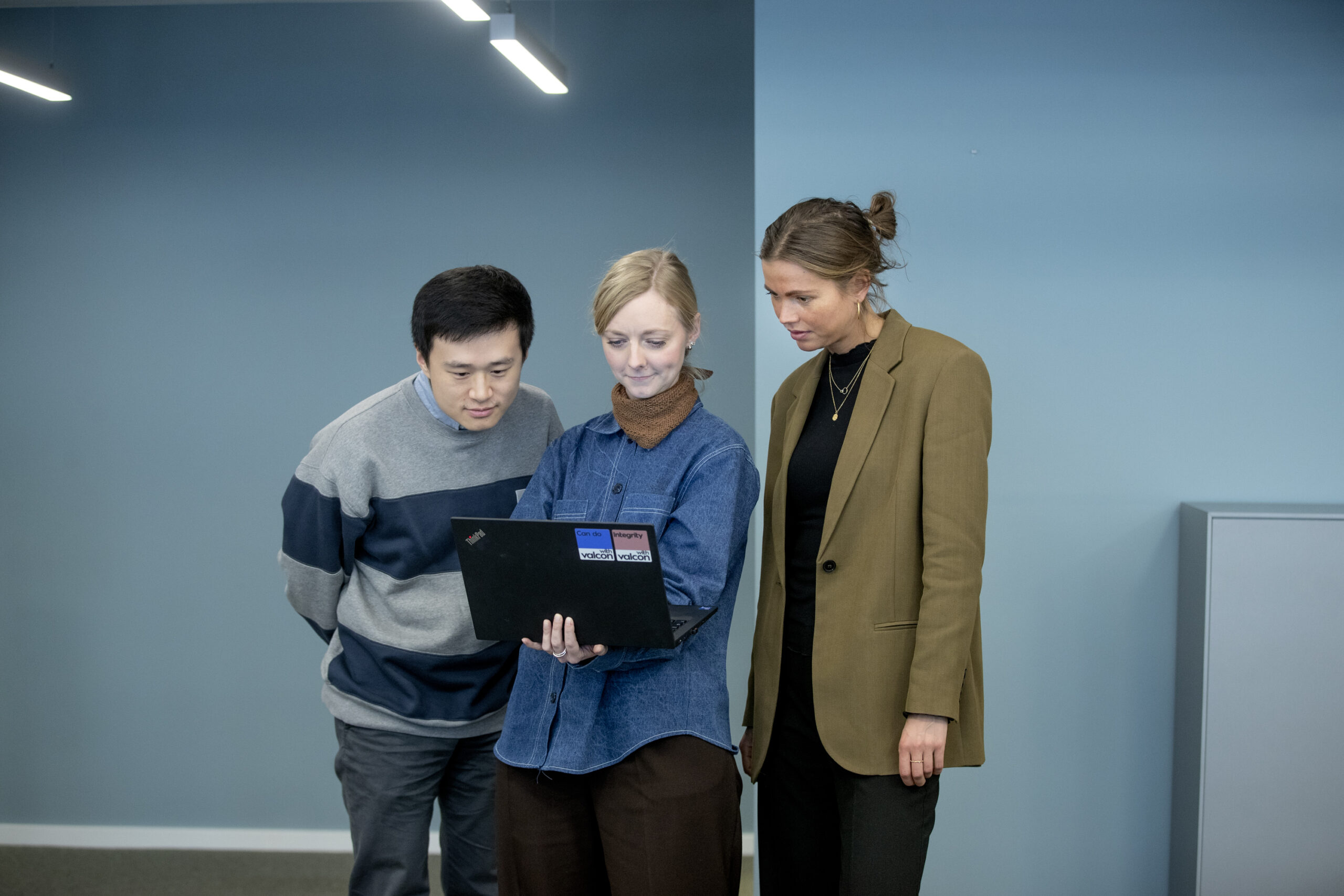 We develop and implement robust data science-driven solutions that generate value and enable competitive advantage.
We deliver data science-driven solutions for business value
We are talented data scientists with MScs & PhDs in various quantitative sciences and AI
We are frontrunners in machine learning, deep learning, natural language processing and computer vision while leveraging cloud computing
We deliver business value through our ability to implement Data Science solutions into operations
We are recognised for our partnerships with leading vendors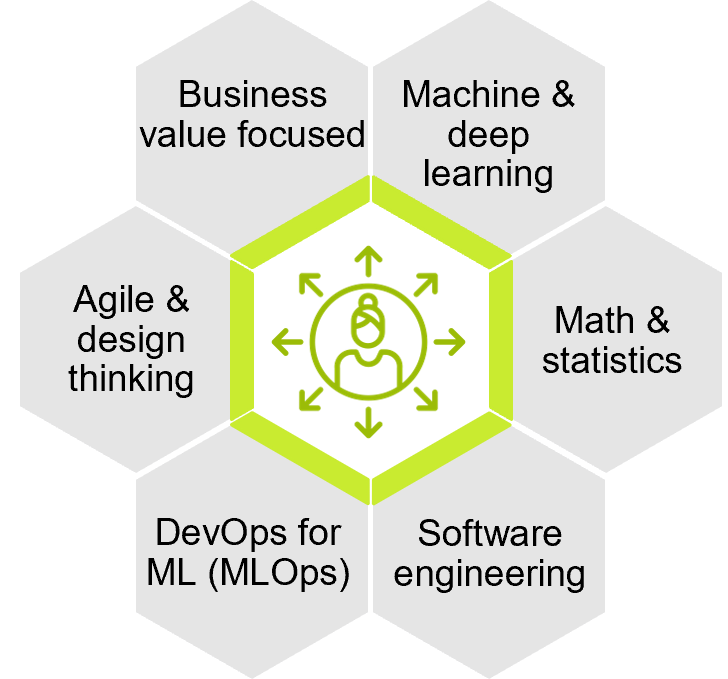 Through our understanding of your needs, we are able to identify opportunities and translate these to value-driven data science solutions. We deliver both predictive and cognitive use solutions that are developed from design to production and embedded in your organisation.

Asset health insights – We leverage our expertise in data-driven asset management by focusing on a solid foundation of (un)structured data and prototyping AI & ML-driven solutions
Smart credit scoring – We develop explainable ML models that augment financial credit scoring processes to increase the speed and quality of credit assessments, whilst taking relevant risk exposure into account
ML OPS – We develop, deploy, monitor, and manage Machine Learning models in a production environment (e.g. MS Azure), accelerated by our off-the-shelf ML pipeline blueprints
Intelligent case management – We improve document-driven processes using classification and interpretation of documents to automate processing and augment decision making
Digital customer support – We create digital customer journeys leveraging Conversational AI (comprising chatbots, email automation, call analytics, call summarisation and more) to improve the customer experience in both online and offline interactions
Computer vision – We develop value-driven computer vision applications to identify relevant situations, automate processes or create visual user experiences
Insight engines – We create insight engines that leverage both internal and external data to create business- and domain-specific insights and actionable triggers to monitor, assess and act upon operations
Data science capability – We support, manage and drive the setup of a Data Science capability that enables business value creation and fits the business operating model. At Valcon, we ensure focus on fast-value delivery, high-quality solutions and full embedding in the operational process and organisation
We work with the biggest cloud technologies (Azure, AWS and GCP) to deliver business insights leading to cost reduction and operational excellence. We achieve this by implementing modern data platforms and intuitive front-end solutions.
We have a highly skilled team focusing on getting you from data to business insights
We are experts in data engineering, self-service BI and visualisations
We are talented data professionals, with backgrounds in economics and information
We provide end-to-end delivery – from design to implementation
We are a certified Microsoft Gold Partner with Advanced Specialisations in Azure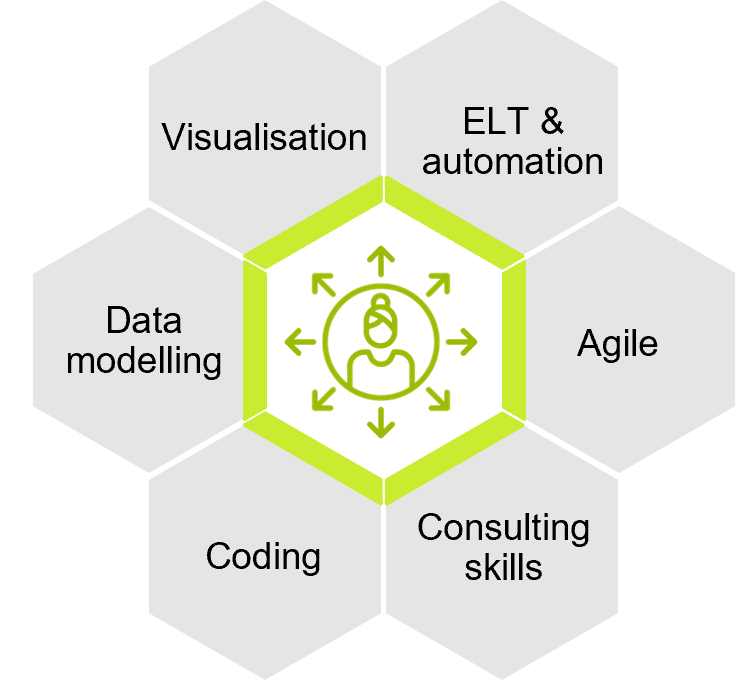 We deliver meaningful information at the right time, in the right format. When we leave, the business insight stays.

Domain solutions – Fully automated solutions where your data sources are being transformed into key performance indicators (KPI), presented in a customised way to tell the data story. We help you make faster decisions using real-time data in finance, marketing, logistics and manufacturing
Operational excellence – By integrating data processes, we deliver business insights leading to cost reduction and operational excellence. We achieve this by implementing modern data platforms and intuitive front-end solutions
Single version of the truth – By reading and interpreting all possible data sources, and applying new technologies and modelling techniques, we create one single version of the truth. This provides unambiguous data and reporting for all your stakeholders
Professional services – We have a proven track record in delivering data experts for your data-related projects. From developers to trusted advisors, we assist you to become a data-driven organisation
Competence centres and departments – We unlock the value of your data
We provide the foundation to become a data-driven organisation in which data is managed as an asset. This can unlock a huge number of business use cases benefitting from improved quality of data.
We deliver data craftsmanship for a data-driven foundation
We are a cross-functional team with highly skilled and experienced consultants and architects
We provide end-to-end delivery – from vision to implementation, knowledge transfer and support
We acknowledge that it takes a combined view of processes, technology and people/behaviour (change management) to realise the full value of data as an asset
We are recognised by Gartner as leading MDM practice, and have partnerships with leading vendors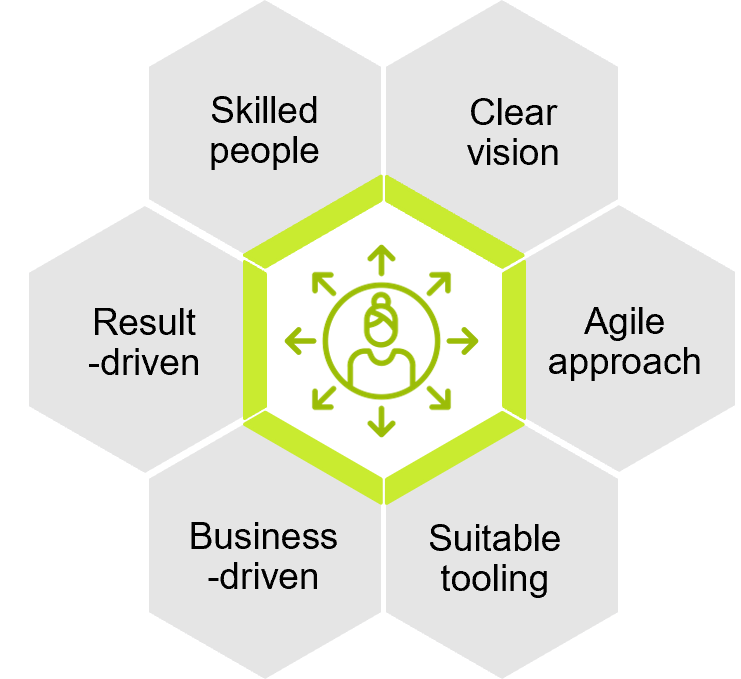 Our focus is to help you become data-driven and adaptive to future changes in your business model.

Data governance is the "X-Factor" that underpins and multiplies the success of all data-related activity in an organisation. It addresses the changes in people, processes, organisational and technology required to treat and optimise Data as an asset. Our data governance proposition includes strategic advice, tactical guidance along the journey, and operational and technical implementation
The master data management proposition is about managing, governing and usage of multi-domain master data, combined with metadata and reference data. This includes creating a single repository for all product master data as the source for all channels and integrating customer data from across the organisation to provide a 360-degree view, plus ensuring compliance with legislation. Our master data management proposition includes support for creating the Vision & Roadmap and executing the full implementation while embedding the changes within the organisation and delivering application support for the operational situation
The data architecture proposition is about the definition, implementation and management of the data architecture of your organisation to improve the data maturity level. This is done by enabling a consistent, integrated and managed data platform from integration up to data governance, covering all data domains and data management components mentioned above
The data integration and virtualisation proposition is about premiss implementations of batch ETL solutions. Providing real-time interfacing between applications (often API-based), real-time service-based data integration solutions and event-driven solutions, for instance using Kafka. Data virtualisation produces a data abstraction layer by gathering, connecting, and altering data silos to support real-time insights. Data fabric assessments and solutions help organisations manage and obtain insights from massive amounts of data. This data is often in different geo-locations, arrives in different data types, and is maintained on different databases
The data migration proposition is about the handling (selection, preparation, extraction, transformation and permanent movement) and delivery of appropriate data of the right quality to the right place at the right time. Customer incentives for doing a data migration could be new IT systems, new products, outsourcing, business mergers or a company takeover. We see data migration as a business challenge, not a technical issue. Our data migration proposition uses a proven methodology based on 14 key deliverables

Other services
Consulting
Our clients increasingly require end-to-end solutions to leverage digital opportunities and create synergies. We make a real, measurable impact on your operational issues and help you from strategy through to operations with effective transformation and execution.
Technology
Technology is one of the biggest drivers of change. With our experience and capability, we design, build and manage innovative and high-quality solutions which contribute to the operational performance and digital transformations of our clients.