Financial services
Many of our clients in the financial services industry aim to turn their operations into an entirely digitised and integrated organisation before the end of this decade. The challenges that we see our clients are facing include delivering outstanding customer experiences, remaining compliant with ever-increasing legislation and competing with new digital players that have no technical debt.
We both advise and challenge our clients in becoming excellent digital players and help them get ahead of the new competition.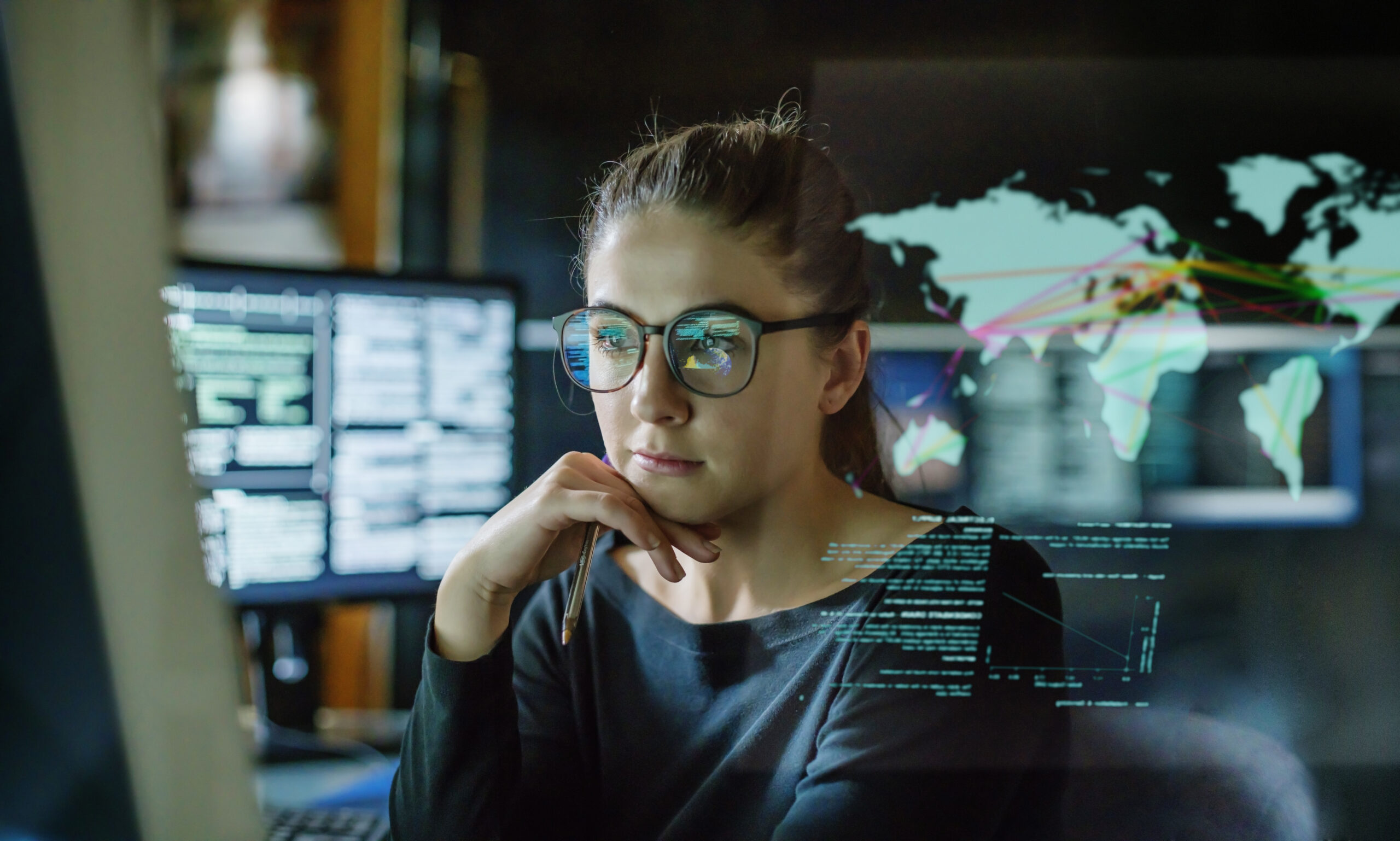 Our team of seasoned finance experts possesses extensive knowledge of the financial services domain. We have a thorough understanding of core processes within financial institutions and recognise the challenges our clients are facing. We have a profound track record in banking, insurance, asset management, pension institutions and risk management across Europe.
We understand the complexity of IT and data in the industry and know how to cater our solutions to rapidly changing environments. By the use of an end-to-end solution design, we deliver scalable and sustainable solutions that reflect our clients' ambitions. With a team of experienced strategists, consultants, AI and data specialists, we can truly offer unmatched performances.
Detecting financial crime is a top priority in the financial services industry. Client and operational fraud analyses are highly invasive for financial organisations. Customer Due Diligence (CDD) and Operational Due Diligence (ODD) involve manual interventions to complement IT and data. Analyses of CDD and ODD processes and cases are often still performed with much manual labour. Significant cost reductions can be realised by the introduction of sophisticated operational excellence.
Valcon offers a long-term strategy and implementation that can realise such reductions by the use of integrated IT, data and digital transformation solutions. Valcon's approach ensures that current data governance standards are met or even improved.
Consumers and our clients are more than ever aware of their environmental and social responsibility. Research indicates that over 84% of polled investors are interested in products that bring their investments closer to what they feel is vital to the environment. Examples include plastic reduction, turning climate change and supporting multicultural diversity.
We help our clients in financial services establish their sustainability goals through governance, following prescribed legislation and offering suitable AI and data solutions that can measure and reveal new insights.
We help insurance companies implement omnichannel or complete digital approaches to interact with their customers. Both methods help to leverage the digital component, for example, reducing claim charges resulting from fraud and estimating risks of specific fraud claims more accurately.
We combine digital transformation strategies with deep technology, data and AI skills to help insurance companies take the next step in maturity.
Many organisations are challenged by expensive operational administration and inefficient operational models.
We help our customers design and implement operating models that are adaptive, scalable and deliver operational excellence. Specifically, we aim to reduce the operational burden and thus improve the TCO and cost-income ratio in administrative and sales organisations. We use our knowledge of core processes in the industry to help our clients design to-be ambitions and (re)organise the entire value chain.
We have extensive experience helping organisations with their regulatory compliance requirements. From framework design, independent assessments of policies, procedures and controls through to designing and implementing your regulatory reporting data strategy and related processes, we can help. Our areas of coverage include, but are not limited to: Consumer Duty, The Appointed Representatives Regime, FCA regulatory reporting, Financial Services Compensation Scheme (FSCS).
Other services
Infrastructure
Digitalisation and robust design principles are driving significant business development opportunities in the infrastructure industry. We advise our clients on how to transform their organisations to fully utilise these opportunities alongside their partners in their end-to-end value chains.
Retail
The digital revolution is changing the competitive landscape in retail and wholesale at lightning speed. We deliver significant improvements to our clients' sales growth and profitability – often in situations where their business model requires rejuvenation or reinvention.