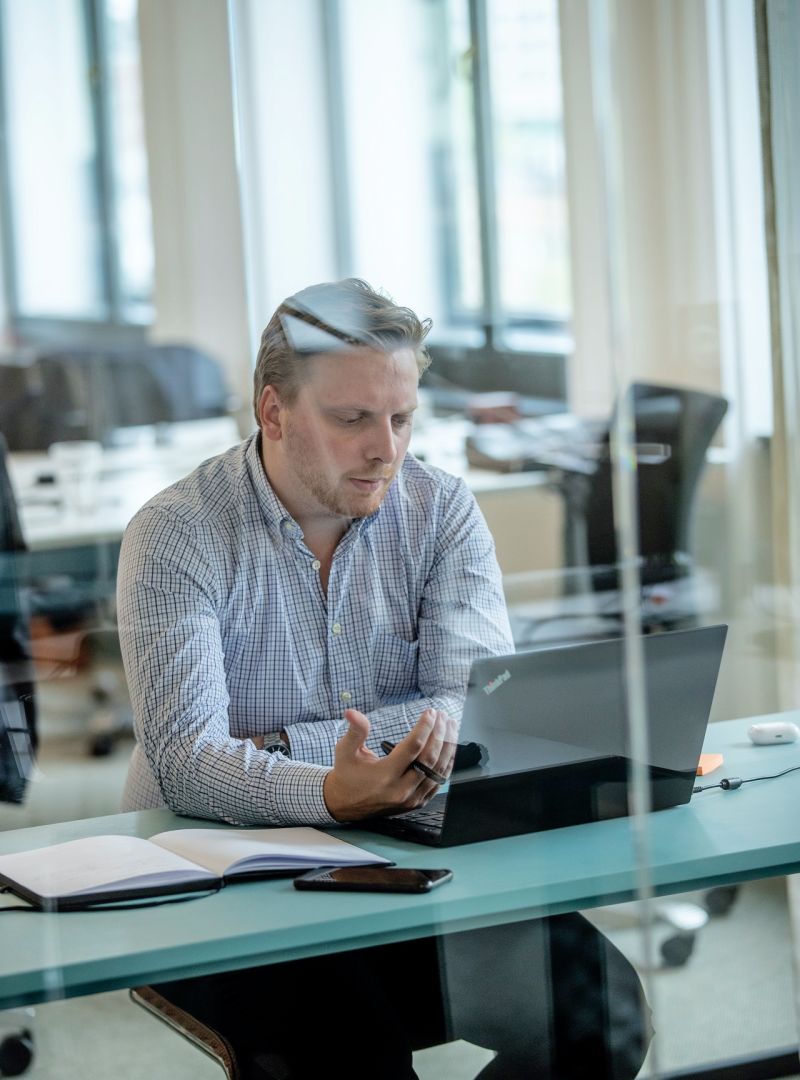 Valcon's Modern Slavery policy
Policy and Process
INTRODUCTION
This policy is made on behalf of Valcon and is informed by section 54(1) of the Modern Slavery Act 2015 and comprises our slavery and human trafficking statement.
Valcon is not obliged under legislation to set out a Modern Slavery statement (as the company falls below the thresholds under which one is obligated), however the company still publishes this statement as:
Many of the client organisations with which we work are obliged to publish a statement, and routinely enquire as to our position
We are supportive of the principles of the Act, and therefore seek to act within the spirit of the law and not simply comply with the minimum obligations.
This policy should be read in conjunction with associated policies, and in particular:
Recruitment
Whistleblowing
Company Values and Professional Standards.
POLICY STATEMENT
MODERN SLAVERY AND HUMAN TRAFFICKING STATEMENT FOR THE FINANCIAL YEAR 2022
This statement is made on behalf of Valcon.
Modern slavery is a crime and a violation of fundamental human rights. It takes various forms, such as slavery, servitude, forced and compulsory labour and human trafficking, all of which have in common the deprivation of a person's liberty by another in order to exploit them for personal or commercial gain.
Our Business
Valcon is one of the world's fastest growing consultancies, and delivers premium operations consulting merged with deep technology and data expertise.
We we have the full range of capabilities and expertise that our clients need to give them a competitive advantage through people, processes, data and technology. We weave these skills together in different ways to respond to new opportunities and challenges, that deliver sustainable results.
We are headquartered in Denmark with operations within the UK, the Netherlands, Sweden, Germany and Croatia, and services delivered internationally when required. As a consultancy within the professional services sector, it is not the view of the company that it operates in any markets or services that are likely to be considered high-risk.
Statement
This Policy Statement affirms the commitment of Valcon to acting ethically and with integrity in all its business relationships and to implementing and enforcing effective systems and controls to ensure slavery and human trafficking does not taking place anywhere within its business and supply chains.
DUE DILIGENCE PROCESSES FOR SLAVERY AND HUMAN TRAFFICKING
The Valcon Chief Financial Officer is nominated to provide planning to identify risk and mitigate against such risks. The CFO, in turn will work with others (notably within Human Resources, Recruitment and Operations/Commercial functions) and report, as needed to the Company Board.
Our scrutiny and planning will specifically:
Identify inappropriate employment practices
Mitigate the risk of slavery and human trafficking occurring within the business and the company supply chain
Identify, assess and monitor other potential risk areas
Protect whistle-blowers.

SUPPLIER ADHERENCE TO ANTI-SLAVERY AND HUMAN TRAFFICKING
We have zero tolerance to slavery and human trafficking.
To ensure all those in our supply chain and contractors comply with this policy we operate in line with principles of responsible sourcing, including:
Ensuring employees are paid within the boundaries of the company's pay policies, and which in all cases exceed the prevailing minimum wage levels applicable under legislation
Ensuring employees work hours and benefit from holidays that all cases comply with the requirements under the Working Time Regulations
Review the company supply chain, through the tender process, supplier reviews, and self-certification declarations, to ensure compliance with the requirements of this policy.

CLIENT ADHERENCE TO ANTI-SLAVERY AND HUMAN TRAFFICKING
Valcon is committed to only work for client organisations that support the principles of the Modern Slavery Act.
The company will make enquiries of client and prospective client organisations as part of bid processes and new contract due diligence, and commits not to work with:
Any organisation(s) that is/are unable to provide a copy of their Modern Slavery Statement -where they are obliged under legislation to have one.
Any organisation where there are breaches, or grounds to suspect breaches, of the Act.

TRAINING
To ensure a high level of understanding of the risks of modern slavery and human trafficking in our business, in our supply chains and in our business partners, we provide relevant training and communications to our staff.
In particular this is via the Induction Training Process, and communications within our Employee Handbook, Manager Guide, and within our Intranet.
DECLARATION
This Policy Statement is published in May 2022 for the financial year ending 31st December 2022, and will be reviewed regularly and at least on an annual basis.