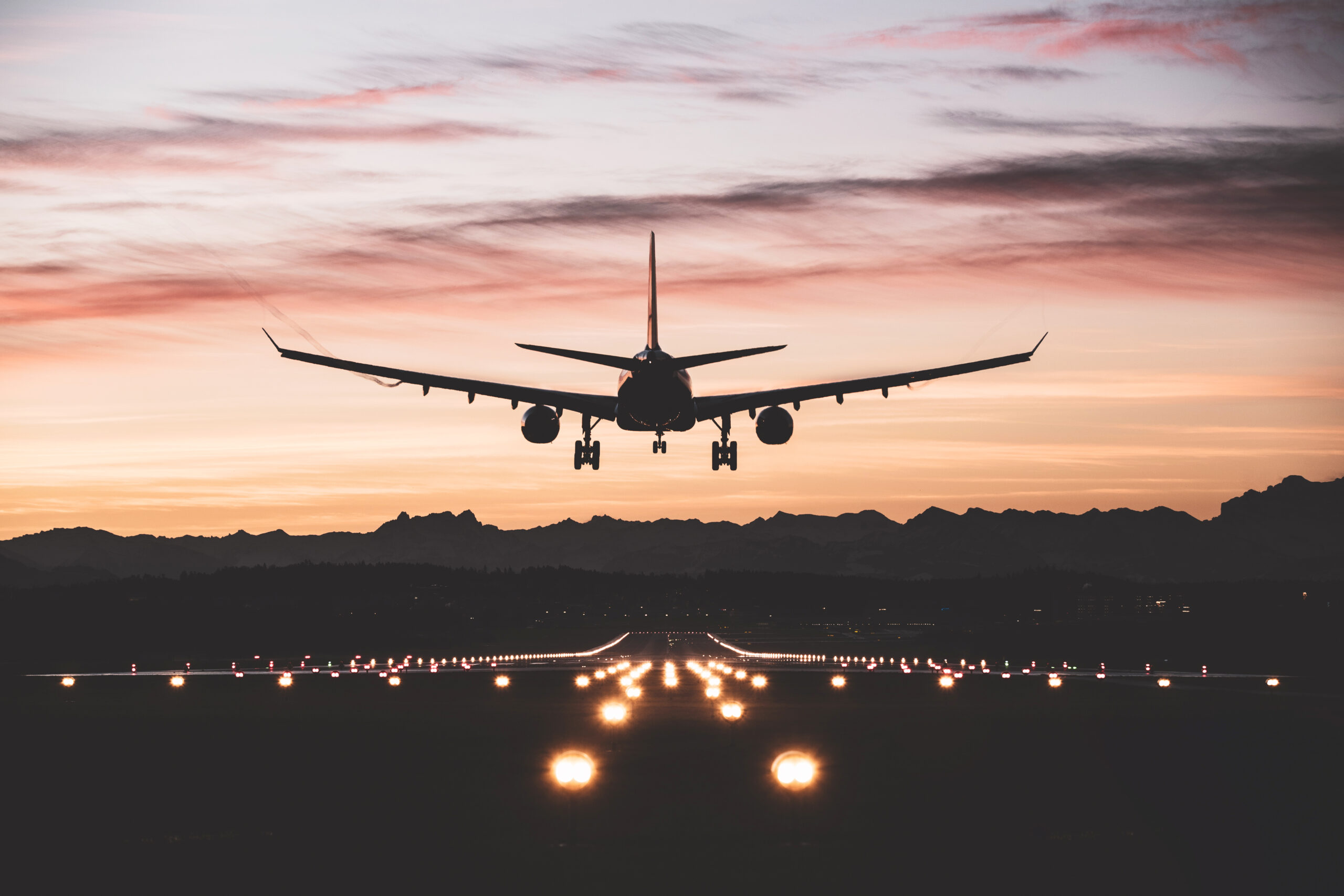 Start your journey toward data-driven air travel​ with Valcon
A new era is unfolding in aviation; air travel is growing alongside technological advancements, prompting a vital transformation. Airports are refocusing on their core functions to address the industry's most imminent trends and challenges​.
Valcon has extensive experience within multiple pillars of the aviation value chain and has delivered significant value for decades​. Our approach enables sustainable transformations across the entire customer journey by seamlessly integrating consulting, technology and data.
We specialise in enhancing airports' maturity levels and identifying opportunities to leverage comprehensive data-driven operations. We define the contextual solution space for airports to start their transformation journey toward data-driven air travel​.
As European air travel is recovering from COVID-19, passenger numbers are projected to double by 2040. However, airport infrastructure currently faces challenges with outdated facilities, lacking essential maintenance and upgrades necessary to accommodate this surge. Simultaneously, the diminishing workforce coupled with a growing trend in labour strikes poses a concern.
External factors such as fluctuating oil prices, interest rates, labour expenses and supply chain disruptions exert significant cost pressures on airports. Moreover, both passengers and authorities are advocating for a reduced carbon footprint, aiming for neutrality by 2035. Anticipated advancements in electric and hydrogen-powered aircraft are expected to be operational by the 2030s.
on elevating the passenger experience and regaining trust by implementing streamlined processes and services across all stakeholders​
on building new digital services to improve readiness and flexibility for scale​
on adjusting operating models to cater for both operational stability and transformation​
on leveraging data and AI to digitise the value chain and reduce dependency on human resources​
on taking responsibility for domestic energy transition and circulation of resources​
on promoting sustainability and ESG efforts to avert government-imposed flight restrictions​
We've empowered numerous aviation and logistics organisations to deliver tangible results across their processes. Our strong ties with top aviation firms are founded on collaborative efforts, utilising facilitation and expertise to deliver swift and impactful business outcomes. We prioritise a pragmatic, open and respectful approach, challenging conventions backed by our extensive experience and robust frameworks.
Our expertise spans the entire transformation spectrum, from strategic direction-setting to seamless product delivery. Proficient in tech and data strategy, we navigate and execute holistic transformation programmes, integrating data architecture and connections seamlessly. Our unique strength lies in blending extensive business insights from our premier operations consulting background with our in-house technological and data capabilities.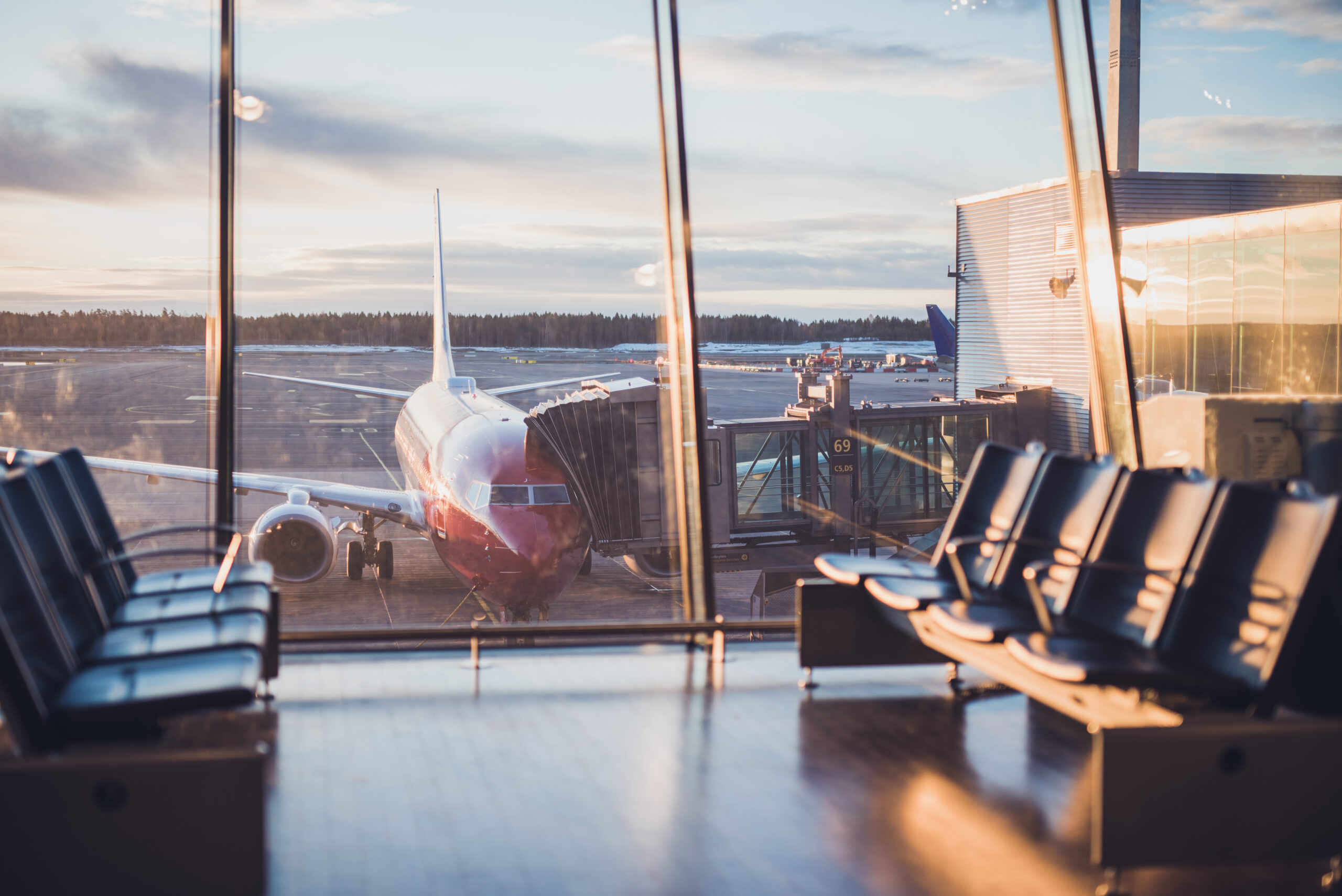 Improve customer experience and regain trust​
Valcon assists airports in assessing passenger needs and formulating clear service strategies. Our focus is on leveraging data to optimise operational workflows and drive strategic initiatives for long-term success, elevating the overall passenger experience. As an implementation partner for BagsID baggage identification systems, Valcon facilitates digitalisation objectives at airports. The BagsID technology utilises cameras, depth sensors and controlled lighting to automate the baggage processes. Artificial Intelligence assigns a Bag ID, eliminating the need for physical tags and consequently eradicating barcode no-reads.
Benefits:
For airlines: Enabling luggage tracking, minimising lost bags and providing evidence for any damaged goods, optimising fuel loads and enhancing passenger service
For airports: A central information repository for swift bag and owner connections, reduced staffing and storage requirements and identification of safety hazards.
For passengers: Luggage tracking, evidence of damaged goods and a central information register for faster bag and owner connections
Increase operational robustness and throughput
Valcon serves as an end-to-end implementation partner for enhancing the operational robustness in airports and airlines rooted in a data-centric approach. We employ our proprietary operations framework to establish a demand-driven transformation strategy. This approach leverages data and AI to not only bolster operational resilience but also to facilitate scalable operational excellence, irrespective of your current state of digital maturity. Our efforts aim for long-term operational success, improved stakeholder coordination and elevated service quality.​
Benefits:​
For airlines​: Efficient land and airside processes (in-time boarding)​ and access to data eco-system enabling multiple new (end-to-end) use cases ​
For airports​: End-to-end control of and data-driven insights to increase the performance of main security processes ​and gain a cost-effective staff scheduling that caters for peak points​
For passengers​: Time-efficient security lanes​, safer flying and fast incident management​
Ensure license to operate​
Valcon acts as a strategic implementation partner for sustainability initiatives and sustainable practices in airports. We employ a demand-driven transformation approach, harnessing data to refine operational sustainability. Our focus extends to implementing strategic measures designed for long-term environmental success and improved stakeholder engagement.​
Benefits:​
For airlines​: Exceeding safety and quality standards to maintain operational licenses and ensuring compliance with environmental and social responsibilities to sustain public trust
For airports: Keeping up with complex and evolving regulations and compliance requirements ensuring accurate and timely reporting to avoid penalties and legal issues​
For passengers​: Sustainable practices and technologies across airport operations to meet increasing demand for eco-friendly travel​