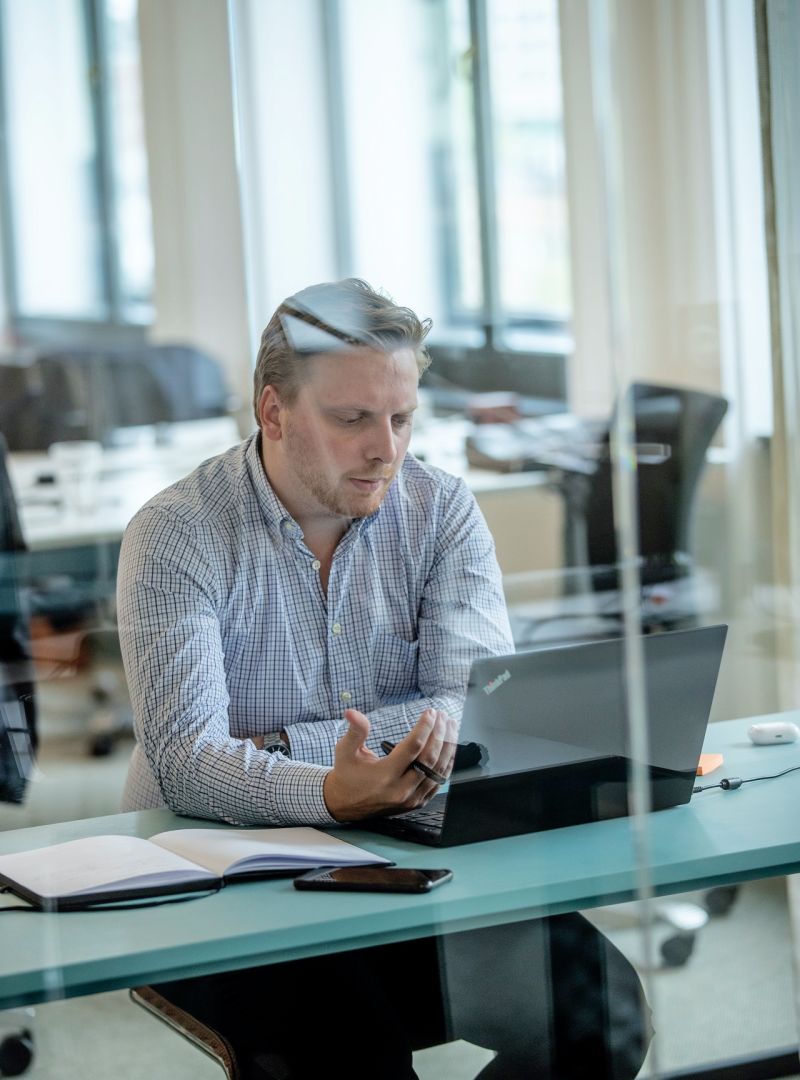 Valcon's Privacy and cookie policy
We take data security seriously. Read more in our policies below.
PRIVACY POLICY
Here, you can read about how Valcon handles personal information. By "Personal information", we mean all kinds of information about you gathered from visits at our website, subscriptions for events or surveys, etc.
DATA CONTROLLER
Valcon is the data controller of the information we gather about our visitors at our website. We process your data according to legislation.
Our contact details can be found on valcon.com.
If Valcon acts as data processor on behalf of our clients, our actions are governed by a specific written data processing agreement that defines how we protect personal data.
COLLECTION OF PERSONAL INFORMATION
When you accept to receive news from us about surveys, events and other activities, we store personal data about you.
The purpose of storing your personal data is for us to be able to carry out surveys and/or accomplish events (name tags, etc.).
You will always be informed before we collect any personal information about you.
The types of personal information we collect are:
Name
Position
Organisation
Email
Valcon uses web-based services such as Mailchimp, Google, SurveyXact and Eventbuizz to handle sign-up flows and to carry out various analyses.
If you apply for a job in Valcon, all data is collected for our recruitment process.
Data is stored on these solutions' servers within the EU or within the Privacy Shield framework and is not forwarded to any third party.
WHAT DO WE DO WITH THE INFORMATION?
It is up to you to decide if you want to submit your personal information to us. We collect the information to be able to e.g. send you surveys or invitations, sign you up for events and stay in touch with you about our services.
We will only use your personal information for marketing purposes if you have expressly given us your consent unless legislation allows us to contact you without prior consent. You will at all times be free to let us know that you do not wish to receive any more emails or any other information from us.
We will not forward your information to any third party unless you have specifically given your consent.
We only keep data that we actively use, otherwise it will be deleted within 12 months..
COOKIES
We use cookies on our website. You can read more about our cookie policy below.
SECURITY
We have high security standards, also for the protection of your personal information. We therefore have a number of internal procedures and policies which ensure that we live up to our high security standards.
LINKS TO OTHER WEBSITES
Our website may contain links to other websites or integrated websites. Valcon is not responsible for the content on the websites of other companies or for their practices in connection with the collection of personal information.
When you visit other websites, it is always recommended to read the website's policy on the protection of personal information and any other relevant policies.
YOUR RIGHTS
You have a right to insight into the information we have collected about you, however with certain regulatory exceptions
You also have a right to object to our collection and further processing of your personal information
You furthermore have a right to have your personal information edited if this should be necessary
If our processing of your personal data is based on consent from you, you have the right to withdraw your consent. This means that the processing of your data will stop, unless legislation requires us to process them
You have a right to lodge a complaint with a relevant supervisory authority, e.g. Datatilsynet.
Do you want to change your information or to unsubscribe from our services?
Please send an email to valcon, and write PRIVACY POLICY in the subject heading if you want us to change or delete any personal information we have on you, if you do not want to receive any more messages from us or if you should have any questions regarding the guidelines in our privacy policy.
COOKIE POLICY
We use cookies on our website to help us optimise and target contents according to your needs and interests.
Cookies are small data files that our website stores on your computer. Your computer will then be able to remember you when you visit valconconsulting.com the next time.
Cookies are passive data files and cannot spread computer virus or other harmful programmes.
Cookies on valcon.com
Google Analytics
HOW TO DELETE COOKIES
You are always able to refuse cookies on your computer.
With most internet browsers, you can erase cookies from your computer hard drive, block all cookies, or receive a warning before a cookie is stored on your computer. Please refer to your browser instructions or you can visit https://www.aboutcookies.org/ which will give you more information.
Once you have given your consent to use cookies we shall store a cookie on your computer or device to remember this for next time. If you wish to withdraw consent at any time you will need to delete our cookies using your web browsers settings. However, be aware that if you refuse cookies, some features of this website may not be available to you, as they presuppose that the website remembers the choices you make.