Financial services
Many of our clients in the financial services industry aim to turn their operations into an entirely digitised and integrated organisation before the end of this decade. The challenges that we see our clients are facing include delivering outstanding customer experiences, remaining compliant with ever-increasing legislation and competing with new digital players that have no technical debt.
We both advise and challenge our clients in becoming excellent digital players and help them get ahead of the new competition.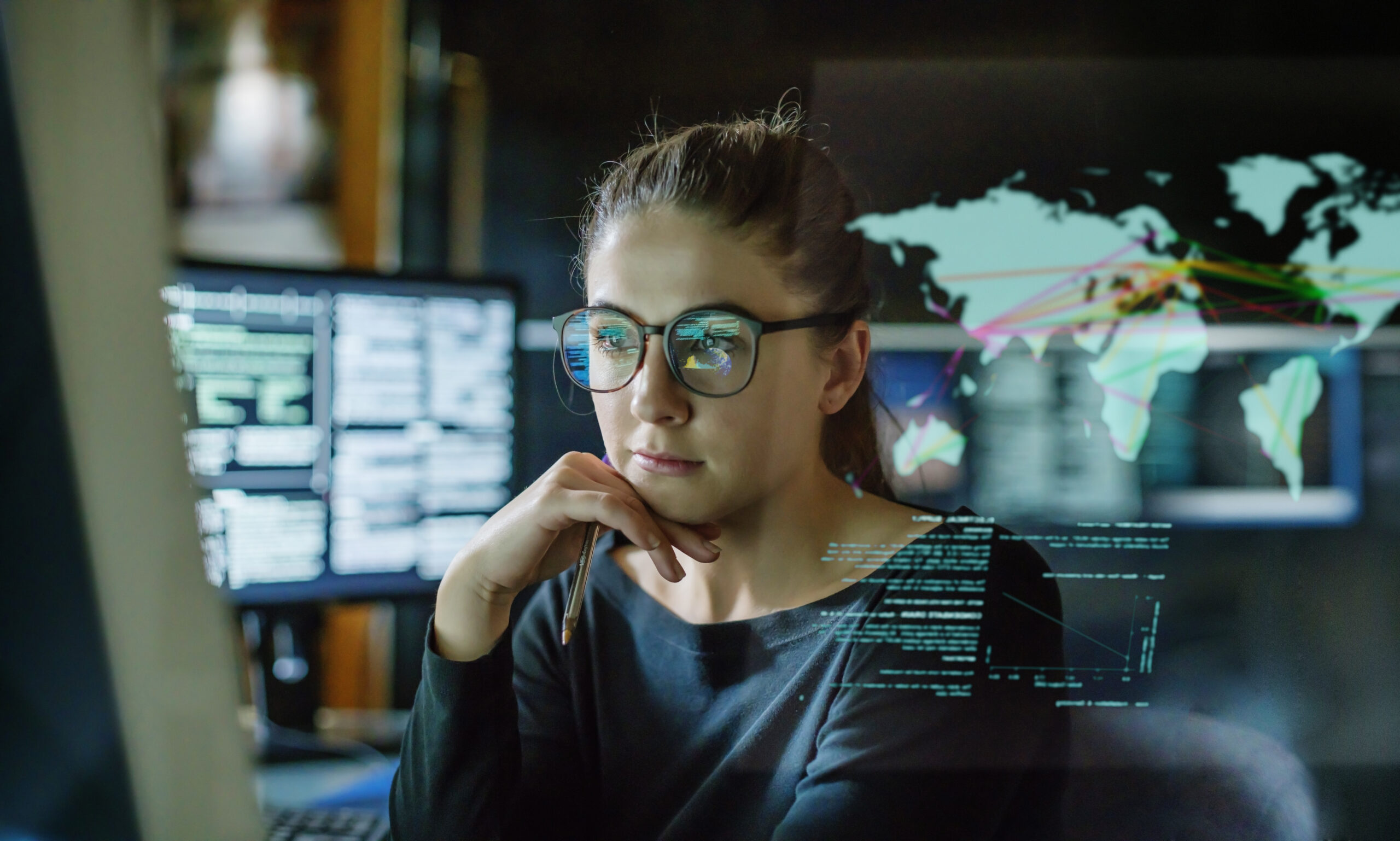 Our team of seasoned finance experts possesses extensive knowledge of the financial services domain. We have a thorough understanding of core processes within financial institutions and recognise the challenges our clients are facing. We have a profound track record in banking, insurance, asset management, pension institutions and risk management across Europe.
We understand the complexity of IT and data in the industry and know how to cater our solutions to rapidly changing environments. By the use of an end-to-end solution design, we deliver scalable and sustainable solutions that reflect our clients' ambitions. With a team of experienced strategists, consultants, AI and data specialists, we can truly offer unmatched performances.
Banks have a crucial role in preventing and combating financial crime. They have scaled up quickly to comply with all legal and regulatory requirements, and their approach is often rule-based. Now that the basics are in place, the regulation allows for a more efficient and effective interpretation of their gatekeeper role. We advise and support them in their transition to a risk-based approach.
We offer expertise in data engineering, data science, cloud engineering, and optimizing the workforce to help clients enhance their processes and organization and smoothen the transition to a risk-based approach. We design and implement tailored target operating models and change programs to align the right mix of people (with the right mindset), processes, systems, and controls for a first-rate fight against financial crime.
The financial sector plays a crucial role in financing and thus realizing the transformation to a new, sustainable economy. Making the right financing choices requires insight into how green their clients are and how they could become (even) more sustainable. In other words, the financial sector needs targeted data solutions and IT to fulfill its role in the transition. This also has a massive impact on the business operating model, risk models and culture & leadership within financial institutions. This unprecedented transition requires an integrated and holistic approach. Society asks for it, and legislation requires it.
We help our financial clients with state-of-the-art tooling and expertise to collect and analyze this specific data, set up a suitable data architecture, and implement a structured, efficient data flow. In addition, we enable our clients to make a transition across the entire value chain: by operationalizing their sustainability strategy, defining the new way of working and redesigning processes. Our extensive knowledge and experience in other sectors allows us to empower cross-sector ideas and solutions, to shape the transition together.
The Future Pensions Act (WTP) brings unprecedented change to the Dutch pension market. Pension becomes more personalized, this means that pension providers will have to offer participants real-time insight into their pension data. This transition entails major technical and operational changes. Pension providers will have to redesign their data and IT landscape and revise their way of working. Valcon offers tailor-made solutions for both.
We have multidisciplinary teams to achieve integrated solutions that fit our pension clients' needs, as we understand the complex landscape they need to navigate. We support our clients throughout the change process, from analysis and design to transferring knowledge and skills to our clients' employees. Our hands-on approach ensures effective collaboration, optimization, and fertile ground for change.
Whether it is due to regulatory changes, cost reduction challenges or the continuous desire to improve, companies need to transform their operating models to keep up with today's rapidly changing world. A Target Operating Model (TOM) is a comprehensive framework that allows organizations to manage transformations with a structured approach. Transforming with this approach allows companies to become more flexible, efficient, and customer-focused.
We dive deep into our clients' processes, systems, and structures to identify growth opportunities, make their operations more resilient, and strengthen their competitive edge. In close cooperation with our clients, we create a design and related roadmap that brings them to their desired future state. It outlines what changes they need to make and how to do it. TOM is an essential tool for any organization that wants to be competitive and flourishing, now and in the long run.
Other services
Infrastructure
Digitalisation and robust design principles are driving significant business development opportunities in the infrastructure industry. We advise our clients on how to transform their organisations to fully utilise these opportunities alongside their partners in their end-to-end value chains.
Retail
The digital revolution is changing the competitive landscape in retail and wholesale at lightning speed. We deliver significant improvements to our clients' sales growth and profitability – often in situations where their business model requires rejuvenation or reinvention.