SQA
Valcon is able to offer a range of sanctions screening related services through our partner, SQA Consulting.
Combining SQA's assurance and assessment capabilities with Valcon's financial crime compliance (FCC) expertise, we are able to enhance the effectiveness and efficiency of your transaction and name screening operations.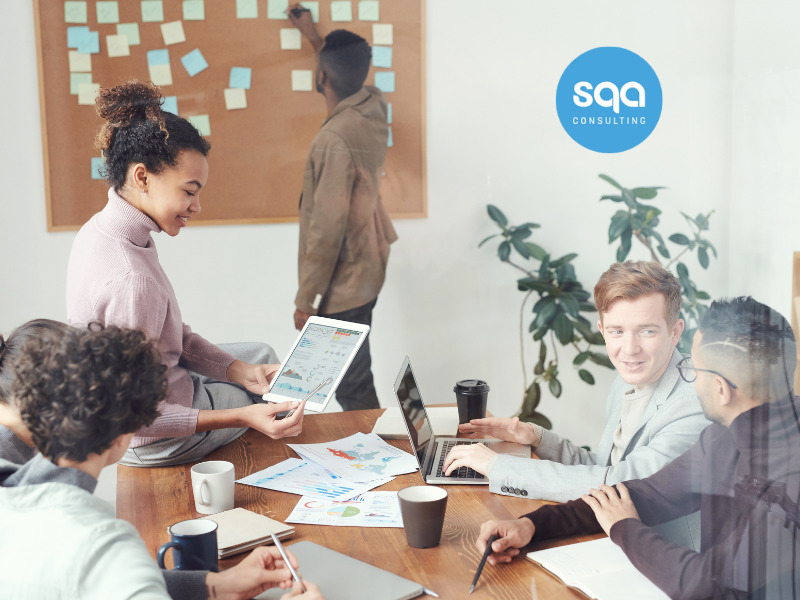 One of the biggest challenges for financial institutions with performing screening is knowing how far to go. 'Fuzzy matching' -an Artificial Intelligence (AI) concept that relates to the identification of similar but not identical elements in data table sets – is expected, but the constant answer to how much is: 'relative to your risk' or 'compared to your peers.'
Our screening assurance programme answers both questions by benchmarking your system against many other systems in performance of fuzzy matching, its effectiveness and efficiency.
The benchmark is based upon realistic business scenarios rather than technical theory. Through a large test file questions are asked based upon high risk scenarios from the Far East , Middle East, South America, Russia and other developing nations. The benchmark is then adjusted to your risk, based on your feedback to our risk profile questions.
Automated Customer Alert Elimination
The Eliminator uses AI techniques that are predictable and consistent to reduce manually intensive, non-value adding alert elimination. There is no machine learning, no lack of transparency.
The system can be configured to do as much or as little as you like, and alert dispositions are written out in full English as if a person was performing the work.
The Eliminator works on the alerts generated overnight by your batch system, closing most matches before you turn up for work, enabling you to support stronger fuzzy matching routines and reduce risk. It can also be used to support spikes of alerts generated by system and data changes.
Transaction Monitoring Assurance
We can define a key set of requirements, specific to your risk profile, that you consider critical to the management of a successful transaction monitoring approach.
These requirements are based on detailed assessment of existing AML legislation, supporting guidance notes and regulatory advice on good and bad practice regarding transaction monitoring, which is available globally. This includes the FCA, JMLSG, Wolfsberg Group, the European Banking Authority, the Central Bank of Ireland and the NY Department of Financial Services, etc.
This legislative view is combined with a study of the various transaction monitoring related regulatory fines as well as our experience and knowledge of transaction monitoring which has been gained from both conducting transaction monitoring reviews and working in TM operational environments.
Documentation reviews, interviews with key personnel, as well as sampling are completed as part of the transaction monitoring review, with all conclusions recorded in a detailed client report.
Many financial institutions ensure their list provider is giving accurate and timely information regarding the critical list information that they are required to screen.
We can provide an independent list validation process where we compare the information in your list providers data to that taken directly from regulators.
A delta report is delivered daily, as a check and challenge between you and your supplier.
CTRP: support around screening of cities, towns, regions and ports for use in screening.
Data Quality Assurance: combined with Valcon's data expertise, we are able to identify and remediate data quality issues, which will enhance the effectiveness and efficiency of your screening solution.
Country Risk Index: an up-to-date country risk scoring service, tailored to your requirements